Reclaimed Timbers, Posts and Beams
Reclaimed Timbers are available in the following finishes:
Old Patina
Wire Brushed
Sanded
Resawn
Surfaced Four Sides (S4S)
Sandblasted
Reclaimed timber comes in a variety of conditions. A lot of time is invested pulling nails, unfastening bolts, removing brackets, trimming out breaks and sorting wood for grade. Pieces are individually selected for each order.
Click images to open a popup window with navigation:
Just as it came out of the structure with its natural patina which usually varies in shades of browns or grays.
Examples of Old Patina in use: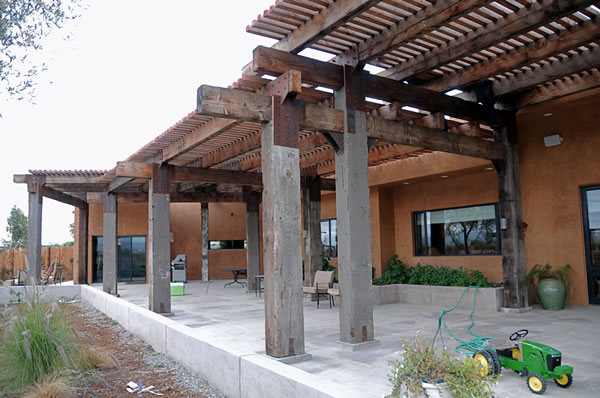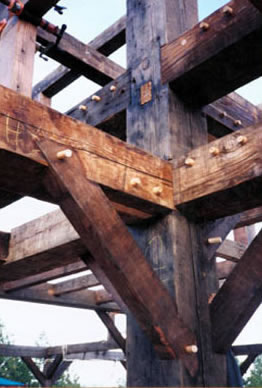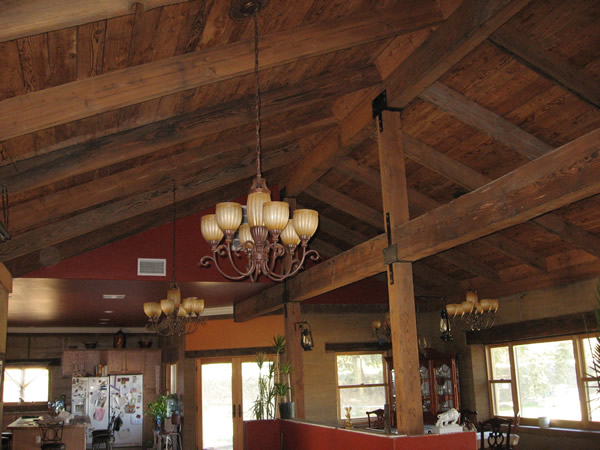 [Top]
Wire Brushed
Examples of Wire Brushed Timbers in use:
[Top]
Sanded
Inventory Stock:
We can brighten the finish on an "old patina" piece in varying degrees leaving as much or little of the old look as you wish – sometimes we sand down to fresh wood. We can also sculpt the timbers making an undulating surface and easing edges for a soft look.
Example of Sanded Timbers in use: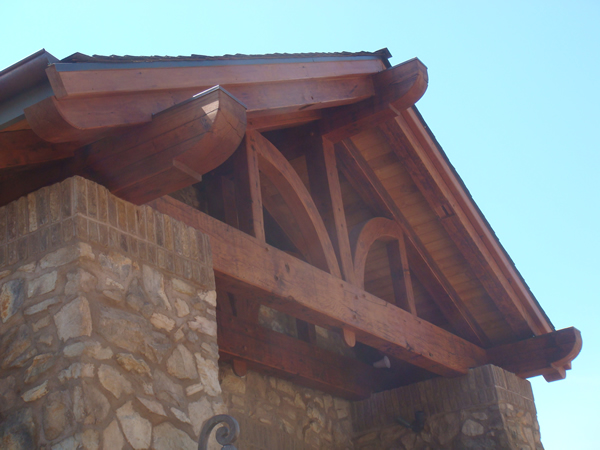 [Top]



Resawn

Inventory Stock:

First three photos are of the re-sawing process, top left photo is old patina before re-sawing.  Our re-sawn timbers have a fresh band sawn finish. Each piece is checked to see that it is suitable for sawing. Before re-sawing anything it is first scanned with a handheld metal detector and absolutely all metal is extracted. The outside "jacket" of the old beam is sawn off and fresh wood faces are exposed. Care is taken that the final product comes off the mill straight and square.

Examples of Resawn Reclaimed Timbers in Use:

 
[Top]



Surfaced 4 Sides

S4S means Surfaced Four Sides, that the piece has been planed to a smooth glassy finish on each of four sides. The left image is before surfacing.

Examples of S4S Reclaimed Timbers in Use: Trusses Surfaced Four Sides

[Top]
Sandblasted
Sandblasting raises wood grain for a rich, earthy look.

Example of Sandblasted Reclaimed Timbers in Use: Sandblasted & Finished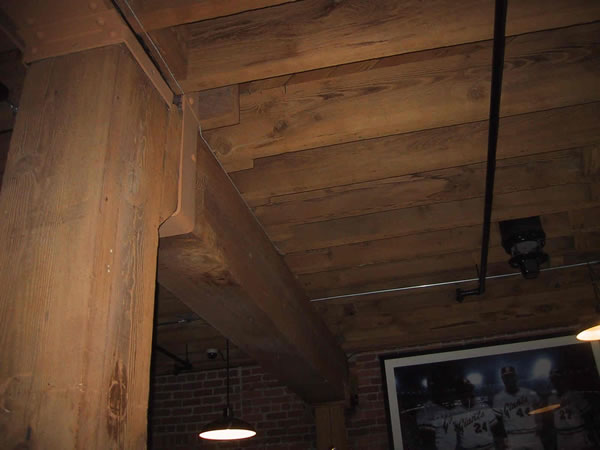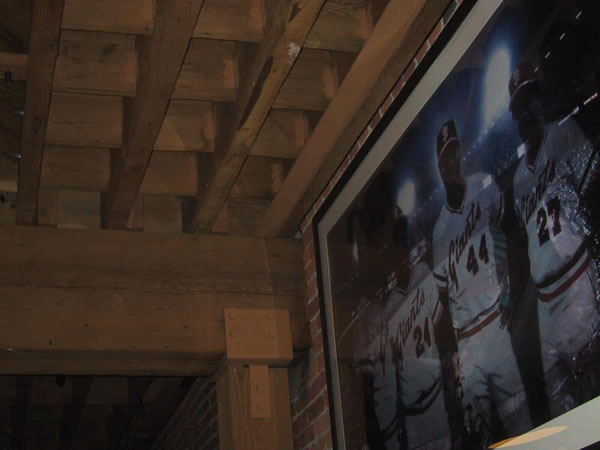 [Top]